Description
Description
2 Ply Material
White Binding is the default for the earloops. Black Binding is an option at no additional cost but needs to be clearly indicated on purchase order.
Polyester & Spandex
Don't be fooled with "cheap" nylon knockoffs! Our trademarked "Tubies" are made of breathable, moisture wicking microfiber specifically designed to allow perspiration to escape, keeping your skin dry in winter and summer. Our Tubies are custom designed with your logo/design at no additional charge, and each Tubie comes individually packaged with instructions showing the many ways Tubies can be worn.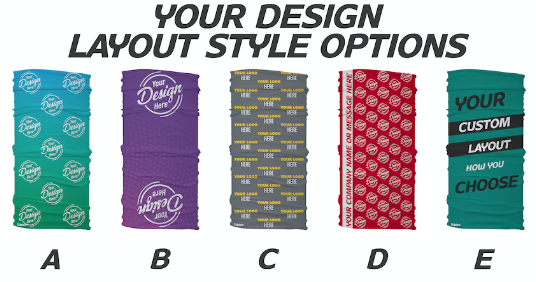 Tubies, our trademarked brand of multifunctional tubular headwear, is designed to protect you from many of nature's elements.  However, they are not scientifically proven or designed to prevent you from contracting the flu or virus, or from passing the flu and viruses on to someone else.